Miniature Perisaltic Pump
smallest flip-top pump available
tube life greater than 2000 hours
flow from 10 µl to 200 ml/min
21.5 mm depth from panel mount
DC / gear and stepper motor drivers
encoder option on all versions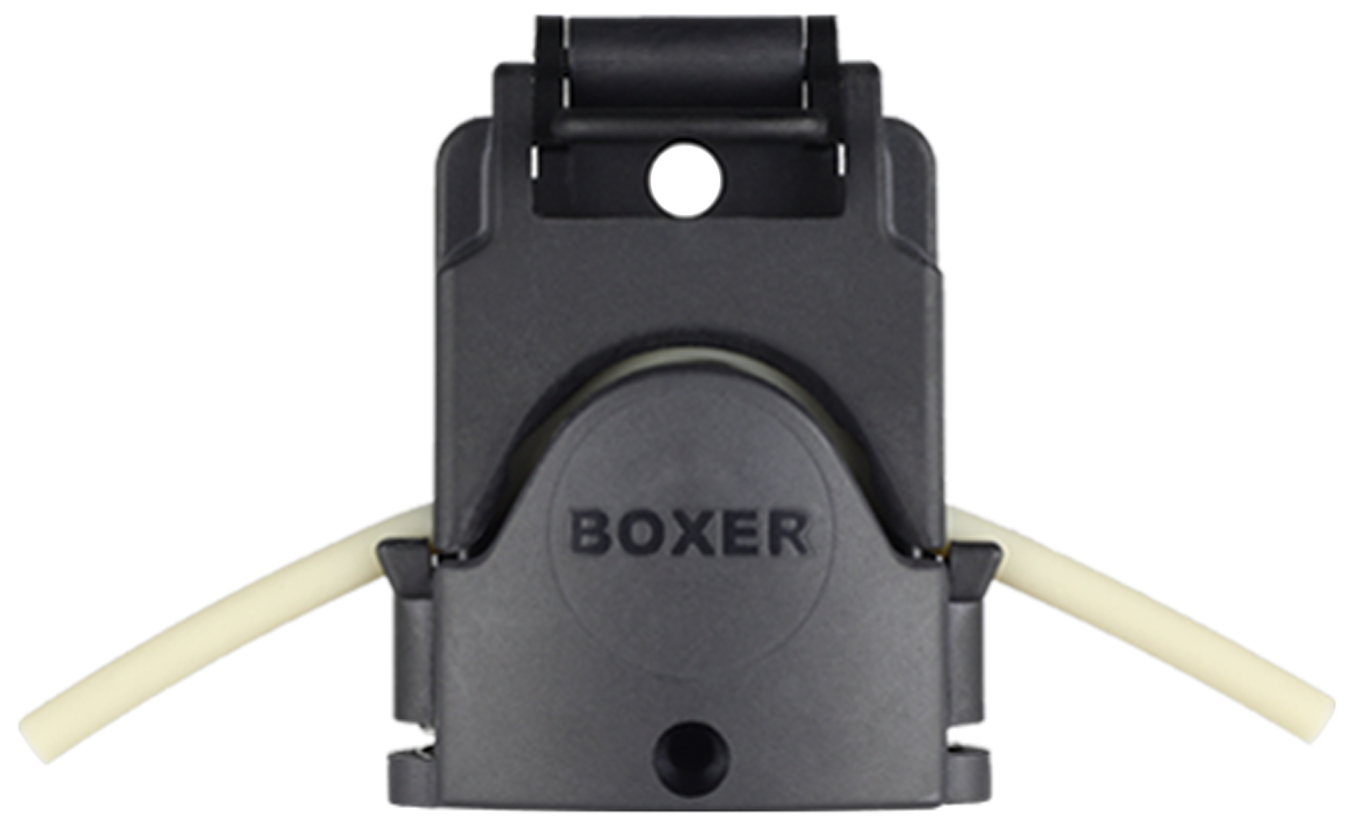 Diaphragm and Peristaltic Pumps
Boxer designs, develops and manufactures a range of pumps suitable for gases, liquids or a mixture of both. Generating flow, liquid transfer, pressure and vacuum the precision products include:
Gas Diaphragm Pumps
Liquid Diaphragm Pumps
Peristaltic Pumps
Supporting Accessories
Additionally Boxer is the European distributor for the AirMac series from Diann Bao of:
Markets, Applications
Boxer is primarily a supplier of pumps and pump solutions to Original Equipment Manufacturers (OEM). With a wide range of motors, materials and configurations products are customised to the exact needs of the application. Typical markets include:
Analytical & Diagnotics
Gas Analysis & Monitoring
Precision Dosing
Medical Monitoring
Inkjet Printing
Industrial Vacuum and Pressure Generation
Massage Devices
Aeration Systems
Through the menus you are guided through product selection, overviews and technical product pages listing performance, engineering drawings, 3D CAD files and full PDF datasheets. Our experienced staff are additionally available to discuss your application, make product recommendations, offer advice and, where appropriate, discuss customised solutions.
Contact us here
.

Supplementary to regular purchasing methods via PO and invoicing, for fast-tracking of samples and small orders Boxer offers an extensive online shop. Direct from the product pages items can be added to your shopping cart. Setting up an account is a click away with payment options of credit card or paypal. Over 1000 products are available online with shipping within 2 working days. Our order process is backed-up by an invoice copy and tracking link. Over 3000 customers have trusted Boxer's online ordering service.